Whether it's to work, to school, to the casino, to the mall or to the heart of downtown Erie, the "e" takes you there. Our region  has so many exciting and diverse destinations for recreation, shopping and fun, and you can get there on the e!The "e" is also complemented by the Bayliner Trolley for downtown travel, the LIFT for those needing mobility assistance. Are you ready to ride?
Meagan Cousins
In order to accommodate events at The Brewerie at Union Station, the Cultural Loop will be on a detour Saturday June 17th, 2017. Detour is as follows:
Cultural Loop will detour west on 14th to Griswold […]
Meagan Cousins
Our real-time tracking relies on cellular data to transmit information from the bus to the mobile app. Since there are cellular coverage gaps on Presque Isle State Park, Route 33 (Presque Isle Express) real-time tracking […]
Meagan Cousins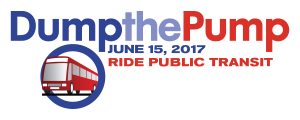 MEDIA ADVISORY FOR PARTICIPANTS
To Be Issued Before June 15, 2017 – Twelfth Annual National Dump the Pump Day
Meagan Cousins
The Presque Isle Express is a FREE service connecting riders from West Erie Plaza to Presque Isle State Park. The route will stop at the following locations: West Erie Plaza, bus stops along West 8th Street, […]
Meagan Cousins
Detour: Due to construction at Edinboro Giant Eagle, Route 14 to detour to southern side of the plaza effective from 5/30/17-6/20/17.
Meagan Cousins
Bike racks are available seasonally starting on April 15th until November 15th. Get on board today!
Paul Kierzek
SERVICE ALERT: EFFECTIVE MONDAY, APRIL 10TH, 2017.
Due to the construction of the new Boscov's department store, the Millcreek Mall has notified EMTA that it will be temporarily moving the current bus stop until further notice. […]
Paul Kierzek
Effective Monday, April 17th:
Route 4 will now service the Millcreek Marketplace. This includes the new Giant Eagle. Click below for more information.
Meagan Cousins
Select TOPS Markets are now selling LIFT ADA Tickets. See all EMTA vendor locations below:

Meagan Cousins
Introducing 'Trackr', a new transit tracking app for Android users. Along with all the app features of myStop, Trackr also allows you to select multiple routes when tracking your bus and provides navigation information. Download […]
gregeriemultimediacom
EMTA will now offer FREE securement loops for riders using mobility devices.
The loops will help to improve the securement process on EMTA buses. Any interested riders can call Rob Blanchard at 814-452-3515 x 128 for […]