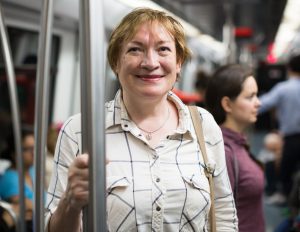 STANDING CITIZENS ADVISORY COMMITTEE
The purpose of the Standing Citizens Advisory Committee is to establish formal, routine, and proactive ways to incorporate customer feedback into the fixed-route and para-transit service delivery decision-making process of Erie Metropolitan Transit Authority. This acts as an advisory committee from a passenger's perspective on a variety of topics.
Meetings are held quarterly in the EMTA Intermodal Board Room. An EMTA representative from the fixed-route and para-transit departments are present at the committee meetings. Staff updates committee on recent projects and upcoming service changes.
Committee members have presented valuable feedback regarding EMTA service. Feedback includes; driver complaints, service inconsistencies, requests for service expansions, and improving the rider experience.
See committee agendas here
.
See committee minutes here.
2020 DATES
All meetings will be held at the EMTA Intermodal Transportation Center Second Floor Conference Room (208 E Bayfront Pkwy Erie, PA 16507) from 1:00 pm- 2:00 pm.
Thursday, February 20, 2020
Thursday, May 21, 2020
Thursday, August 20, 2020
Thursday, November 19, 2020
INTERESTED IN BECOMING A MEMBER?
Please c
all 814-459-8922 x 122 or email enowak@ride-the-e.com for more information.